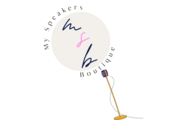 My Speakers Boutique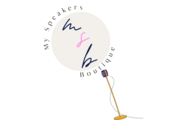 Hamilton Mill Rd 3300

,

30519

Buford
Als je op zoek bent naar geweldige sprekers voor je volgende evenement, ben ik gespecialiseerd in het voorzien van het talent voor evenementenplanners en vergaderplanners voor hun volgende evenement. Of u nu op zoek bent naar een motiverende spreker, spreker in het openbaar, bedrijfsfacilitator, virtuele spreker of eMCEE, ik kan het talent leveren dat u nodig heeft. Mijn sprekers spreken op leiderschapsevenementen, scholen, universiteiten, conferenties, zakelijke evenementen, retraites, virtuele conferenties, kerken, bruiloften, gala's, werkfuncties en nog veel meer.
Van de 135 jaar oude boerderij van zijn familie in Lexington Kentucky tot Wall Street, Jim Coleman heeft de afgelopen 40 jaar geweldige resultaten behaald met Oscar Mayer & Co., Pepsi Cola Company en American Express.
Als senior executive sales, marketing en economische ontwikkeling heeft Jim honderden complexe deals onderhandeld met grote miljardenbedrijven die allemaal hebben geleid tot meer dan $ ...
Reviews over My Speakers Boutique
Er zijn (nog) geen reviews over My Speakers Boutique. Ben jij de eerste die er één deelt?
Schrijf als eerste een review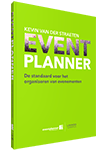 Activiteiten My Speakers Boutique
Activiteitsregio's:

Puerto Rico | USA | Alabama | Alaska | Arizona | Arkansas | California | Colorado | Connecticut | Delaware | District Of Columbia | Florida | Georgia | Hawaii | Idaho | Illinois | Indiana | Iowa | Kansas | Kentucky | Louisiana | Maine | Maryland | Massachusetts | Michigan | Minnesota | Mississippi | Missouri | Montana | Nebraska | Nevada | New Hampshire | New Jersey | New Mexico | New York | North Carolina | North Dakota | Ohio | Oklahoma | Oregon | Pennsylvania | Rhode Island | South Carolina | South Dakota | Tennessee | Texas | Utah | Vermont | Virginia | Washington | West Virginia | Wisconsin | Wyoming
Activiteiten: